Applying a coupon code to your next recurring order begins with logging into your account and selecting Manage Subscriptions. Once you are in the subscription you wish to a manage, you can add a discount code by scrolling down to the bottom left hand-side of your screen and selecting Apply a Discount.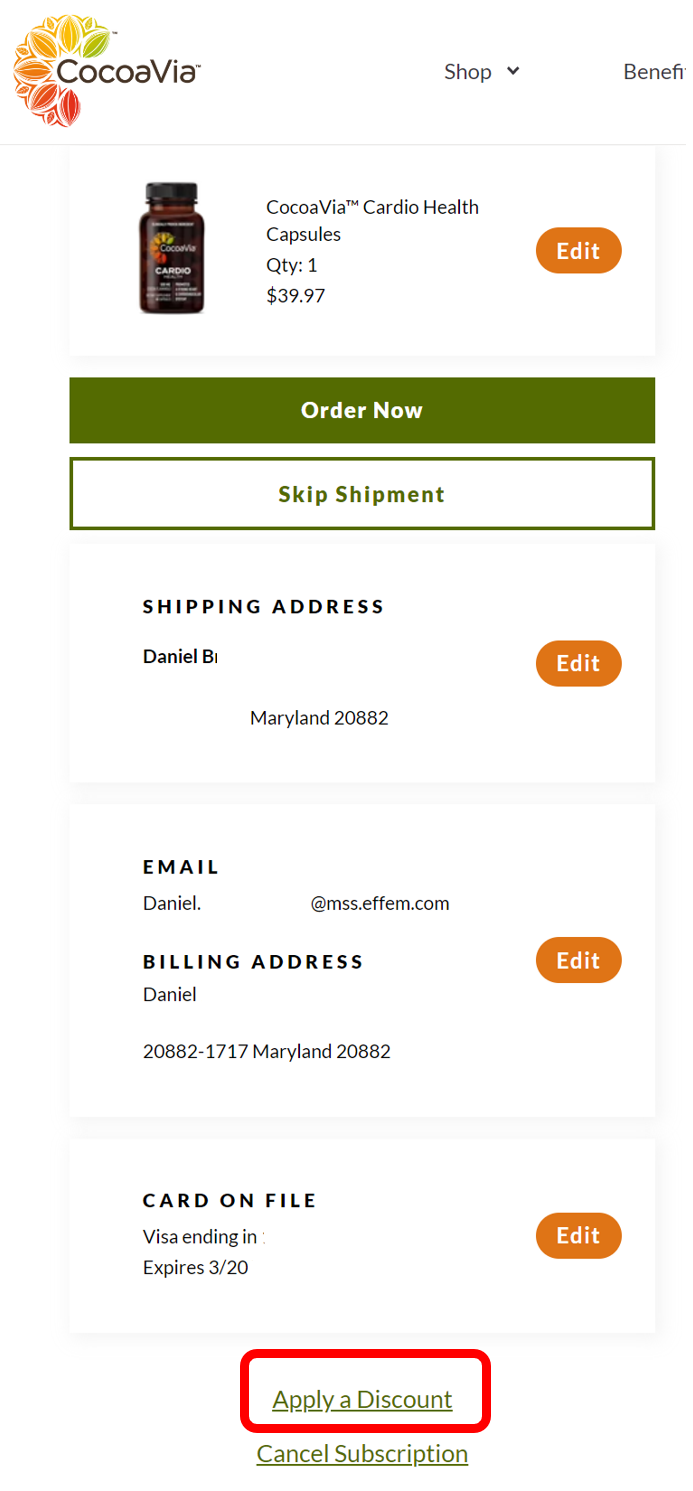 Enter the code and add the discount!
As with any changes, don't forget to double check your next order date!