Updating your shipping address begins with logging into your account and selecting Manage Subscriptions. Once you are in the subscription you wish to update, scroll down to the black arrow next to your shipping address.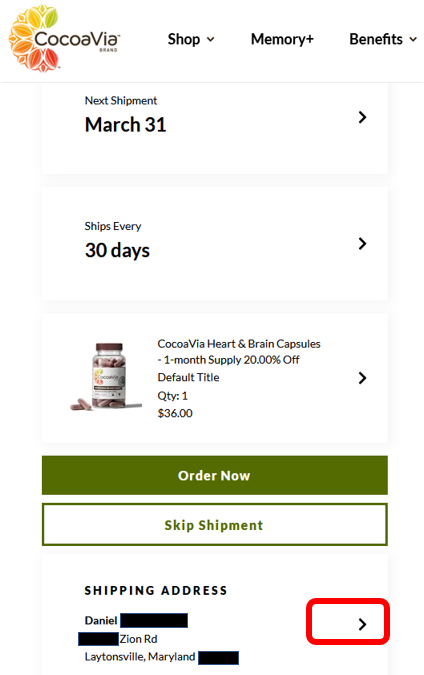 After selecting the arrow, use the slider on the right hand side to enter thew new address and select Update.
As with any changes, don't forget to double check your next order date!