You have the option to skip an order or reschedule for a later date. It first starts by logging into our account and selecting Manage Subscriptions.
Once you are in the subscription you wish to manage, you can skip a shipment or reschedule your next order date. By selecting the black arrow next to your current shipment date you can reschedule for a specific date.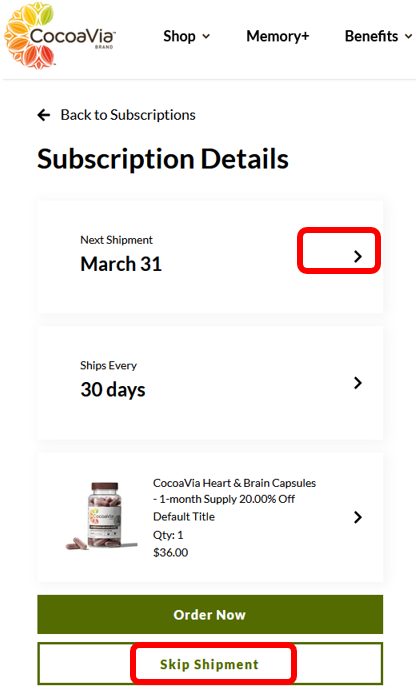 Using the calendar update your next shipment date.